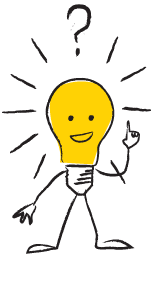 Your Questions
A SMARTCASH payday loan
What is a payday loan?
How is a payday loan different to a loan from a bank?
Do I pay more for a payday loan?
How is SMARTCASH different to other payday lenders?
Why is SMARTCASH so much cheaper than other online specialist payday lenders?
How much does SMARTCASH charge for a loan?
Does SMARTCASH charge loan fees?
Why is SMARTCASH the smart choice for me?
Why are there so many online specialist payday lenders?
Before you apply
Am I eligible for a payday loan from SMARTCASH?
Do you lend to couples with a combined income of over $400 a week after tax?
Can I get a loan if I am self-employed?
Do I have to provide security?
How much can I borrow?
Can I have cash deposited into my bank account on the same day that I apply?
Can I only apply for a loan from SMARTCASH online?
Do I have to have a bank account to take out a loan from SMARTCASH?
Is my SMARTCASH loan application confidential?
What happens if I supply incorrect information?
Applying for a loan
When is SMARTCASH open for business?
How long does it take to get a SMARTCASH loan application approved?
Other lenders advertise they are open for lending 24 hours, 7 days a week. Is that right?
How do I know if my SMARTCASH loan is approved?
I haven't heard from you. Have you received my loan application?
Why does SMARTCASH need to talk to my employer or payroll officer?
How soon can I access my SMARTCASH loan in my bank account?
I didn't sign my loan document before I left the SMARTCASH site. Do I have to apply again?
Do you need to see my bank statements to complete my loan application?
Does SMARTCASH do credit checks?
I have a poor credit history. Will SMARTCASH lend me money?
SMARTCASH has declined my application. Why?
Can I take out more than one SMARTCASH payday loan at a time?
I already have an existing payday loan from another lender. Can I take out a payday loan from SMARTCASH?
Repaying the loan
How can I check how much I need to pay and when it's due?
When do I need to repay the loan?
How do I repay the loan?
What if I can't repay the loan on time?
Please notify us as soon as you become aware of your change in circumstance. We need a minimum of two working days notice to stop or alter a direct debit. Any change to a payment amount or date that we agree with you will incur a rescheduling fee of $20.

We expect the loan to be repaid within the agreed loan period. If, however, you encounter unforeseen financial hardship, because of illness, injury, loss of employment, the end of a relationship, or other reasonable cause, and you are reasonably unable to meet your obligations under the Loan Agreement, you may apply to have the terms of your Loan Agreement amended. An application for undue hardship must:

Be submitted in writing,
Explain your reasons for being unable to meet your repayment obligations, and
Propose a solution to remedy the situation.
On receipt of your application, we will acknowledged receipt and will notify you of our decision within 20 working days. If you have already made an application for undue hardship within the last four months, you are not entitled to do so again, unless we otherwise agree.


What do I do if, for any reason, I need to change the date of the SMARTCASH direct debit from my bank account?
Will there be additional costs if I can't repay my SMARTCASH loan on time?
Can I cancel the loan?
What can I do if I have a complaint?
with other specialist online payday lenders.
See if you qualify for a Smartcash loan today.
It takes less than 5 minutes. You are 60 minutes away from a cash loan approval.