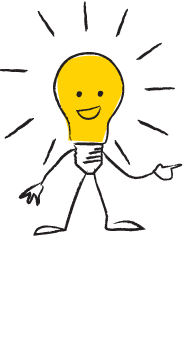 Responsible lending
Using short-term loans to meet unexpected costs between paydays.
At SMARTCASH we will do everything we can to help you make a good decision about your loan. As a responsible lender, we will only approve an application where we are satisfied that the loan repayments will be manageable and affordable for you. 
When you apply for a loan with us, we will ask you for proof of your identity and for details of your income and existing debts. We will also ask to see your recent bank statements.
We do this to ensure that you are borrowing cash that you have the means and capacity to repay within the period of your loan. To ensure that a loan from SMARTCASH is suitable and affordable for you, we also make enquiries about other loans you have or have had recently.
We may decide not to loan you the money if we believe you would find it a hardship to repay it.
Keeping a good credit history
To help protect your good credit record it is very important that you repay your loan in full.  Keeping a good credit history makes it easier for you in the future to borrow money from all lenders or purchase goods from retailers on lease or hire purchase. We run credit checks on each customer to verify that you have a good payment history.
Terms and conditions
We provide comprehensive terms and conditions with our loan contract and it is very important that you read these in full so that you have a clear understanding about the documents you are signing, the amount you have to repay and the repayment terms. Our terms and conditions
Budgeting advice
SMARTCASH is a provider of payday loans i.e. small sums of cash to help you meet unexpected costs between paydays. Payday loans are not intended to be a source of long-term financing. If you are having difficulty meeting basic living costs between paydays, you may benefit from seeking budgeting advice. Information and assistance is freely available from the following agencies:

fincap.org.nz
Citizen's Advice Bureau
sorted.org.nz
moneytalks.co.nz
See if you qualify for a SMARTCASH loan today.
It takes less than 5 minutes. You are 60 minutes away from a cash loan approval.